Ultracontour- ultrasound lipo

Ultrasound liposuction - related to age categories
Ultrasound liposuction and its results ..

Further results are in progress e.g. belly liposuction part two, thigh liposuction, report of results of New Life and Ultracontour combination, average results of liposuction for individual areas – women / men etc.
Our customers covered in this overview sat under comparable conditions (drinking and nutrition regime, unchanged life style – see Ultracontour) all 6 sessions of Ultracontour – ultrasonic liposuction – for three body areas:
belly (red) - waist (blue) - thighs (green)
Summary
Ultrasoumd liposuction results – 10% less than 30 years, 11% over 60 years, 79% 30 to 59 years of age (age depicted on the lower – horizontal axis).

Ultrasound liposuction results - 6 sessions - 26 - 29 yrs of age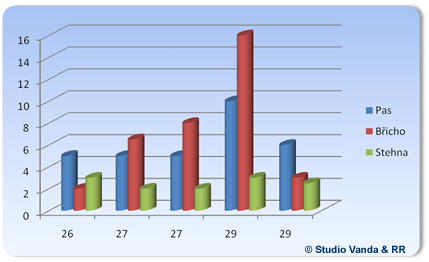 Ultrasound liposuction - 6 sessions - 30 - 35 yrs of age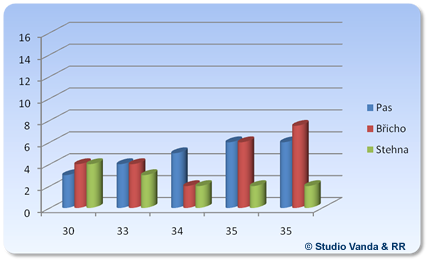 Ultrasound liposuction - 6 sesssions - 36 -38 yrs of age
Ultrasound liposuction - 6 sessions - 39 - 41 yrs of age
Ultrasoubd liposcution - 6 sessions - 42 - 45 yrs of age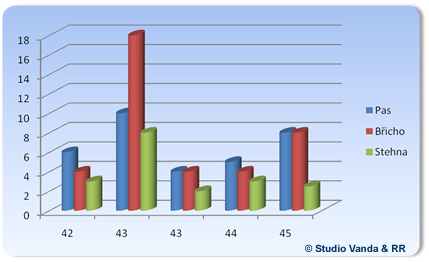 Ultrasound liposuction - 6 sessions - 50 - 59 yrs of age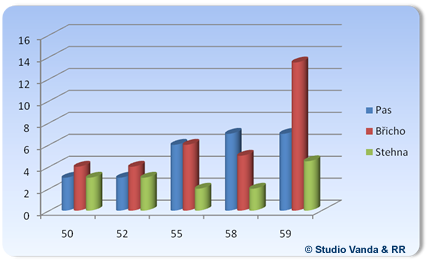 Ultrasound liposuction - 6 sessions - 60 - 65 yrs of age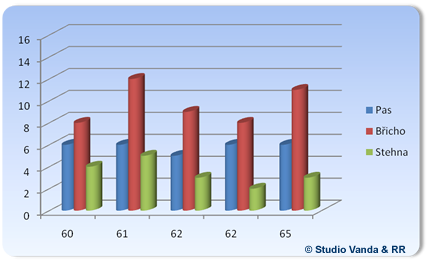 Ultrasoud liposuction - Ultracontour ™

Ultracontour session

2 000 Kč

6 sessions

12 000 Kč
New Life B.E.A.M.
1 minute
40,- Kč
30 minutes
800,- Kč
40 minutes
1200,- Kč
Programme combination (Face Rejuvenation + body shaping: belly + waist + thighs)
2000,- Kč